Choose a group health insurance policy
Special offer for you, as an employee of Amsterdam University of Applied Sciences
AUAS has made arrangements with us about health insurance. Check out
our wide range of insurance policies, of which you and your family members can
benefit from:
15% discount on most supplementary insurance policies*
Up to €300 discount a year if you choose a voluntary excess of €500
Generous reimbursements at no extra cost for dental care and physiotherapy under your supplementary insurance
*Applies to the Zorg Zeker Policy and Zorg Vrij Policy plus the corresponding supplementary insurance plans.
Additional benefits for you as an employee of AUAS
Generous reimbursements without additional costs. For you and your family members.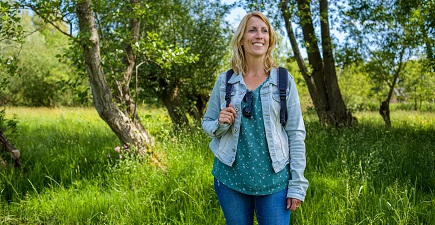 dental care: up to € 100,- extra (ages 18 and up)
physiotherapy: up to 5 extra treatments
substitute informal care: at least one week
sleep therapy course: € 200,-
menopause advice: € 150,-
mindfulness training: one-off € 300,-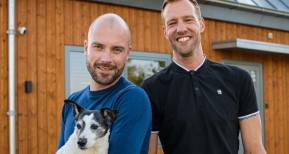 Share your reimbursement for dental care
The AV-Delen supplementary insurance policy allows you to share your reimbursement for dental care with your partner. No other insurance company offers this possibility! So if your partner's dental expenses are lower than yours, you will use up the larger part of the reimbursement available. Or vice versa of course.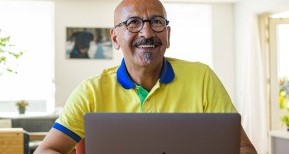 Succesful waiting list mediation
Are you on a waiting list for hospital care, district nurse care or mental healthcare? Thanks to our Care
Advice and Mediation team, the
waiting period per insured person is reduced by two months on average. Contact us to explore the possibilities.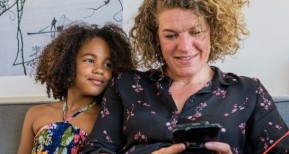 Arrange your insurance affairs with our app
Easily pay your bill. Claim your invoice and immediately track its status. Always have your health insurance card with you. And check the status of your excess? It's all possible in the Zorg en Zekerheid app.
Switching to Zorg en Zekerheid
We will make all the necessary arrangements for your switch to Zorg en Zekerheid and cancel your old insurance. You won't have to do anything yourself.
Are you already insured with us?
Are you already insured with us, but would you like to switch to the group policy offered by Amsterdam University of Applied Sciences? Simply change your insurance policy in your MijnZZ.
Do you have a question? Or do you want extra information?
Call us on (+31) 071 - 582 55 50
Mondays to Fridays from 8:00 to 18:00
Answered within two days from Monday to Friday
Mondays to Fridays from 10:00 to 17:30