Service and contact
Do you have questions about healthcare or health insurances? Please
mail
or call us during office hours from 8.00 a.m. to 6.00 p.m. on +31 (0)71 5 825 825. We are glad to help you!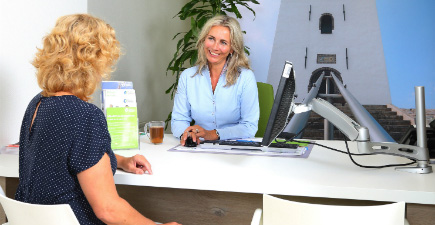 We are glad to help!
Please visit one of our insurance shops when you are in the neighbourhood. Or send us an e-mail if that is more convenient for you. You can also contact us through:
Download information
On our website you can download information about our insurances or paying in instalments.
Insuranceshops
Questions about insurances, reimbursements or claims? Visit one of our (ambulant) insuranceshops. Visitors to our head office will find the address, directions and a map here (Dutch).
Submit claims
Insurance holders can send their claims online or send it by mail.
Not happy?
We naturally try to help you to the best of our ability when you call on us. But we are humans and sometimes opinions can differ. Read more (Dutch)